Electronic Point of Sales System Application or EPOS App by Lyra is a mobile application for receiving payments online. It caters to the need of the Omnichannel business and eliminates the need for a physical POS machine.
EPOS app generates a payment link that can be shared with the customer via a QR code or any communication channel (social media, email, SMS, etc.). Your customers can pay using Cards, Net Banking, Wallets, and UPI. Also, it offers multi-card payments.
E-POS by Lyra is a ready-to-use mobile app that accepts any form of payment on the go and hence, remains by your side to help you in carrying out quick, secure and convenient transactions on a daily basis.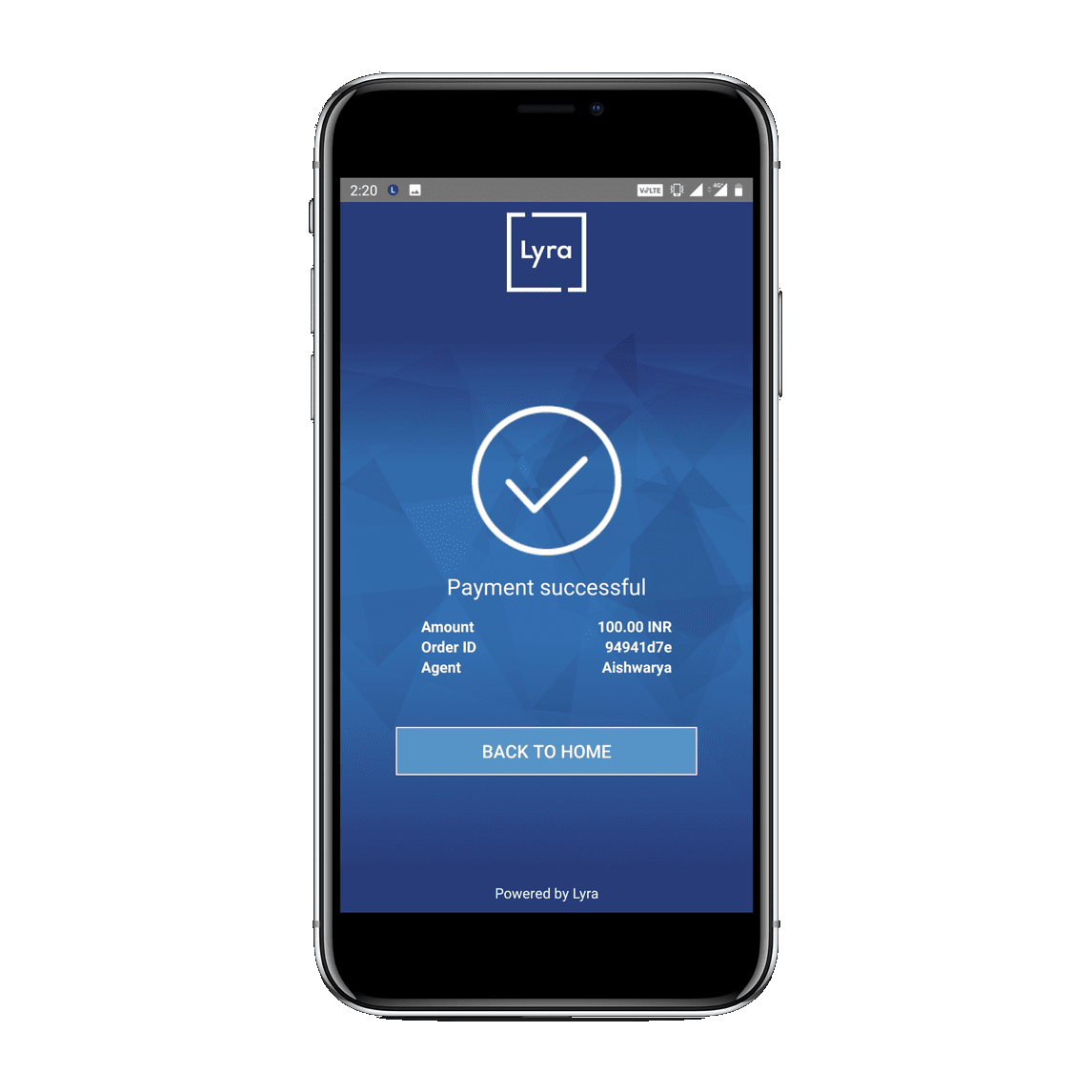 SECURED CASHLESS TRANSACTIONS
Lyra epos is for you if you own businesses like
Businesses who don't own a website and can not afford a POS machine
Social Media-based Businesses
Get Started with Lyra EPOS now!
Contact us by clicking here and help us grow your business.